Opentrons, and Beyond!
Together we grew a team that poured the foundation for what is today Opentrons Labworks, Inc. And now, nine years later, Chiu and I have both stepped back from day-to-day responsibilities at the company we co-founded.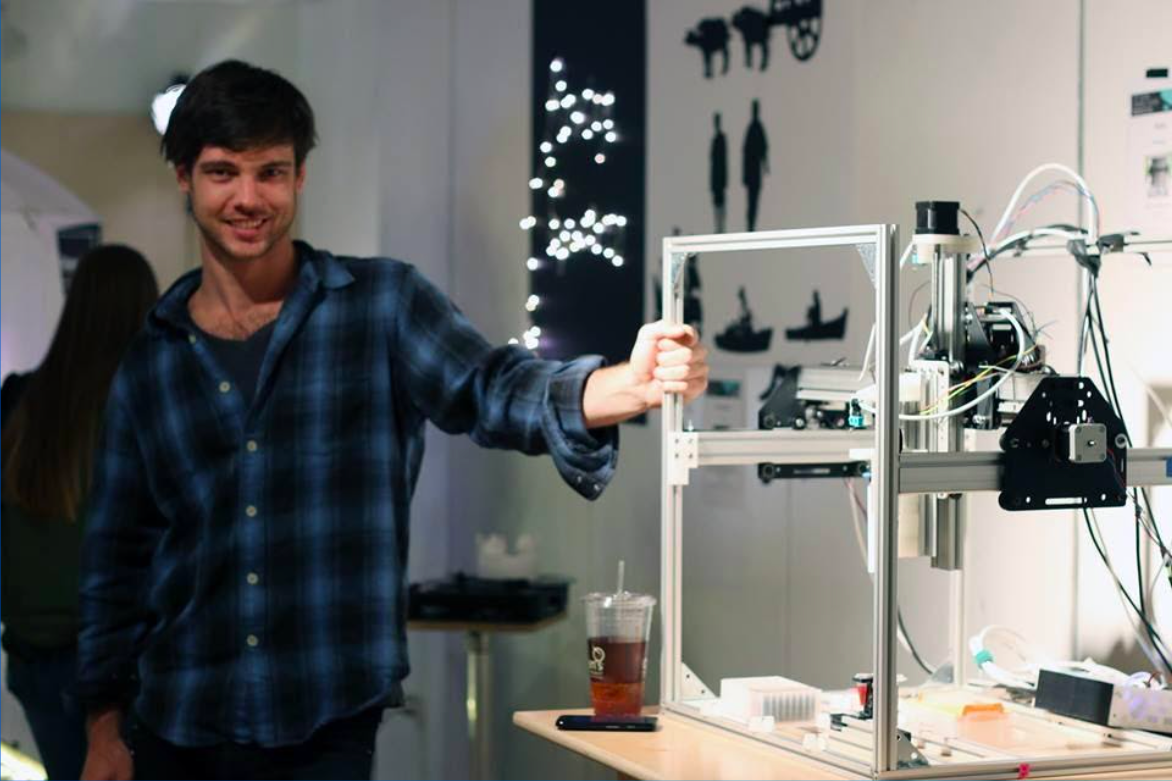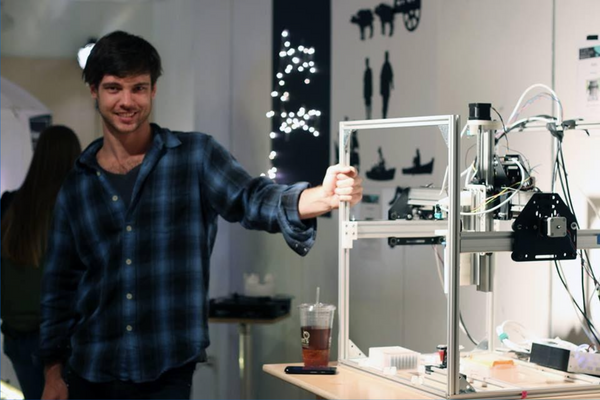 The first time I met my co-founder Chiu Chau, it was a hazardously snowy day in late 2013. I drove from Brooklyn to his lab in deep New Jersey — a bad time to drive, but I didn't care. He'd built a pipetting robot out of an open-source 3D printer, called it the OpenTrons BioBot, and put it out on the DIY Bio listserv. I really wanted to see it. A few months later, we were bouncing back and forth between Shenzhen, the global hardware center in China, and Genspace, the biohackerspace in Brooklyn. Together we grew a team that poured the foundation for what is today Opentrons Labworks, Inc. And now, nine years later, Chiu and I have both stepped back from day-to-day responsibilities at the company we co-founded.
I no longer have a formal role in the organization, but I will continue to work as a bridge between the DIY Bio community and the Opentrons team. I am also available to develop new partnerships, and to advise on special projects having to do with things like lowering Opentrons' carbon footprint and democratizing more biotechnologies. Though I will be there for the Opentrons team whenever I'm needed, it won't be my job. You can read more about what else I'll be doing with my time in other posts.
This post is about my Opentrons journey and what we've done together so far.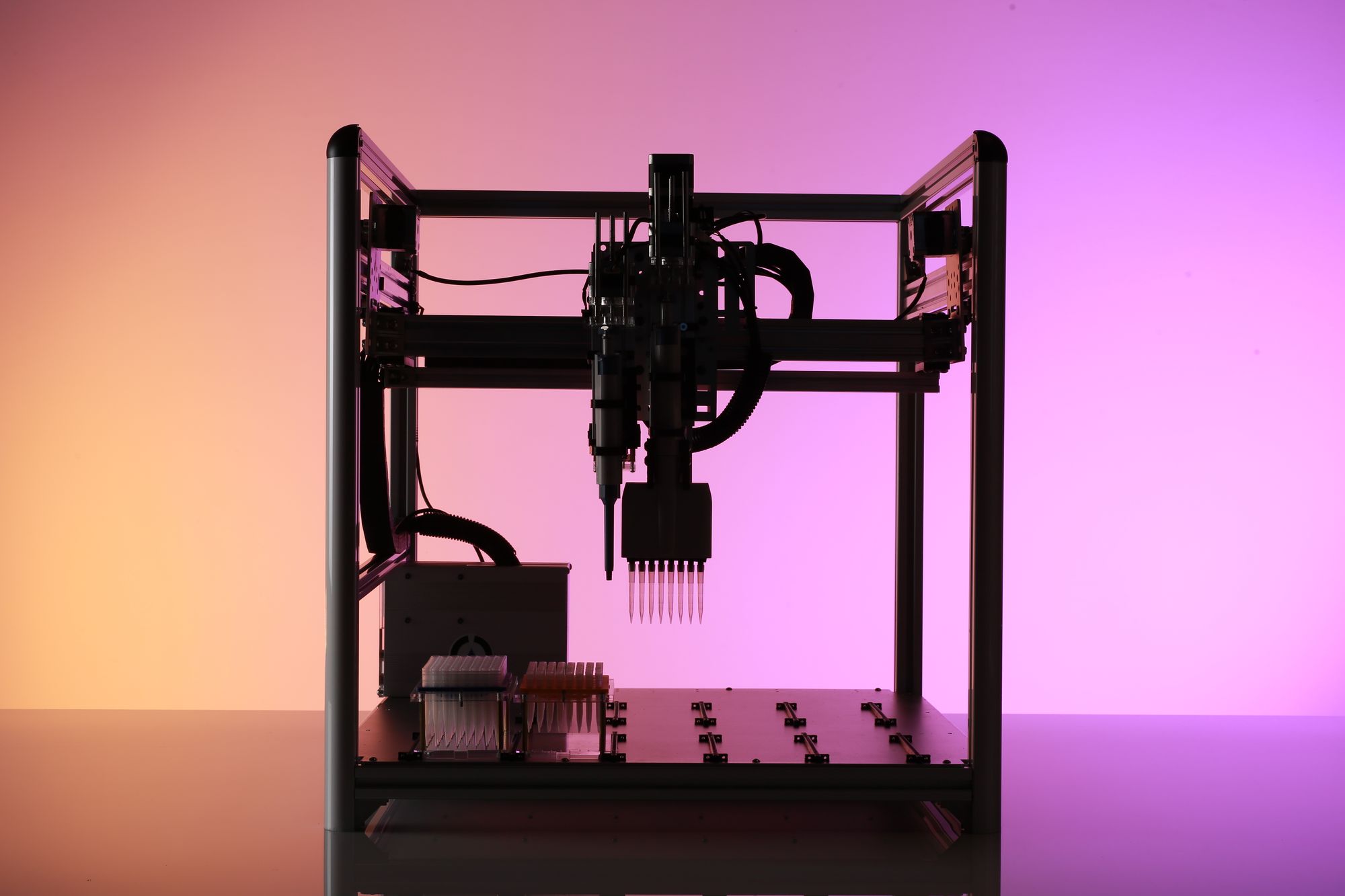 Opentrons Democratizes Biotechnology
I could not be more proud of Opentrons. My love for all the people who have believed in the mission of democratizing biotechnology and worked together towards it is massive, huge, immeasurable.  Thank you all, from our scrappy early adopters and talented early employees, to the brand name investors and big shot scientists that all staked their reputations on the success of our dream. We've come a long way towards making the best of biotechnology more accessible to more people together. You know who you are and I will never forget you. 💜
And I could not be more excited about scaling Opentrons capacity to carry out our mission – making the best of biotechnology more accessible to all – under the leadership of our brilliant CEO,  Jon Brennan-Badal, and everyone else on our truly amazing team, including our COO Greg Greely and Board Chair Myrtle Potter. My work here is (mostly) done, and I have so much gratitude and appreciation for the people pouring their hearts into writing the next chapter of our company's story.
Let's review Opentrons' progress so far:

Robots for Biologists
We started building robots for biologists that are 10x less expensive than comparable machines, making lab automation accessible for the 9 out of 10 labs that have historically run all their experiments by hand. Today, there are thousands of our OT-2 robots in labs around the world, and hundreds of new robots get shipped monthly. Approximately 70% of our customers have never had robots before in their lab, and 85%+ get their target protocol working by themselves within days of unboxing (those who take longer are usually coders building something more sophisticated than average on top of our open-source platform). Getting to this point delivering a very complex product to a very sophisticated user base has not been simple or easy, but now running automated biology experiments has never been easier. The means of producing powerful biotechnology are more powerful and accessible than ever, and that will continue to be true for years to come as our team keeps pushing the boundaries of what is possible in lab automation.
2. Open Source Developer Platform and Community

Our robots are open-source, which means that anyone can view, copy, and modify the source code themselves – an industry first. Consequently, there is an amazing developer community building hacks and integrations on the platform, making it more powerful for everyone, every day. We also collaborate closely with our community of users to understand the most effective ways of running common types of experiments, and we work hard to make those user-generated innovations available to everyone through our open platform. Scientists helping scientists and building upon each other's work has always been core to progress, and we've built a company with that baked into our DNA.
3. qPCR Test Automation Against The COVID-19 Pandemic
We delivered  over 1,000 robots to hospitals and diagnostic labs during the first 6 months of COVID-19 hitting the US and Europe in Winter/Spring 2020. Our machines represented the only affordable, deployable, and reliable system for many hospitals to scale up COVID-19 diagnostics.
This took a massive effort from our team, first doubling our production and fulfillment capacity, then doubling it again, and then again. During lockdown in the middle of New York City's peak of the pandemic, our customer support squads were up all hours working with overloaded hospital staff in a dozen different languages and time zones to set up COVID testing robots. Our team in Shenzhen showed unmatched determination and grit, meeting elevated production schedules time and time again. By the end of Summer 2020, there were more than 1 million COVID tests run through Opentrons robots every month in labs around the world.
I will never forget the amount of raw effort, earnest intelligence, and pure dedication to our mission that everyone at Opentrons poured into that historical situation to make a real difference at a time of global need. Thank you all from the bottom of my heart, you're true heroes.

4. Pandemic Response Lab
As we partnered with scientists to set up hundreds of automated COVID testing labs in the first part of 2020, we developed a really good idea of the best (and worst) ways to run high-throughput automated COVID diagnostics. This put us in a position to partner with one of our super-users, Dr. Jef Boeke's lab at NYU Langone, to fulfill an urgent call from New York City's Economic Development Corporation for a dedicated COVID testing lab, and build the Pandemic Response Lab (New York Times story here). This marked the second epic effort from Opentrons in 2020, this time setting up an entirely different business unit: a diagnostic lab in the middle of Manhattan that played a key role in New York City's strategy to overcome the second wave of COVID-19 in Fall 2020.
Why did the city work with a startup like Opentrons for this, and not one of the big legacy companies like Labcorps or Quest Diagnostics? Well, those guys were charging $150+ for a test, with a 10+ day turn-around-time and pretty low sensitivity. We offered a sub-24hr turn-around-time result with a ~100x more sensitive assay for $28 a test (or less). So the city asked Opentrons to build a lab, and we went from getting the keys to our new space to running patient samples in a matter of weeks. By the end of 2020, the Pandemic Response Lab (PRL) in NYC was running over 20,000 high-precision PCR tests per day with an average turn-around-time of 17.5hrs. Amid COVID startup scandals and some disastrous municipal public-private partnerships, PRL did just what it was supposed to do (and then some) while pushing prices down for the public.
Growing the team and operations that quickly, much less integrating with the 11 biggest New York City public hospitals in mere weeks, puts a new high bar on what "hyper-growth" can look like for a startup. CEO Jon Brennan-Badal, the scientific team from the Boeke Lab, and the rest of the amazing operators at Opentrons pulled off one of the greatest-of-all-time startup growth stories that fall, both in terms of revenue growth and historical impact.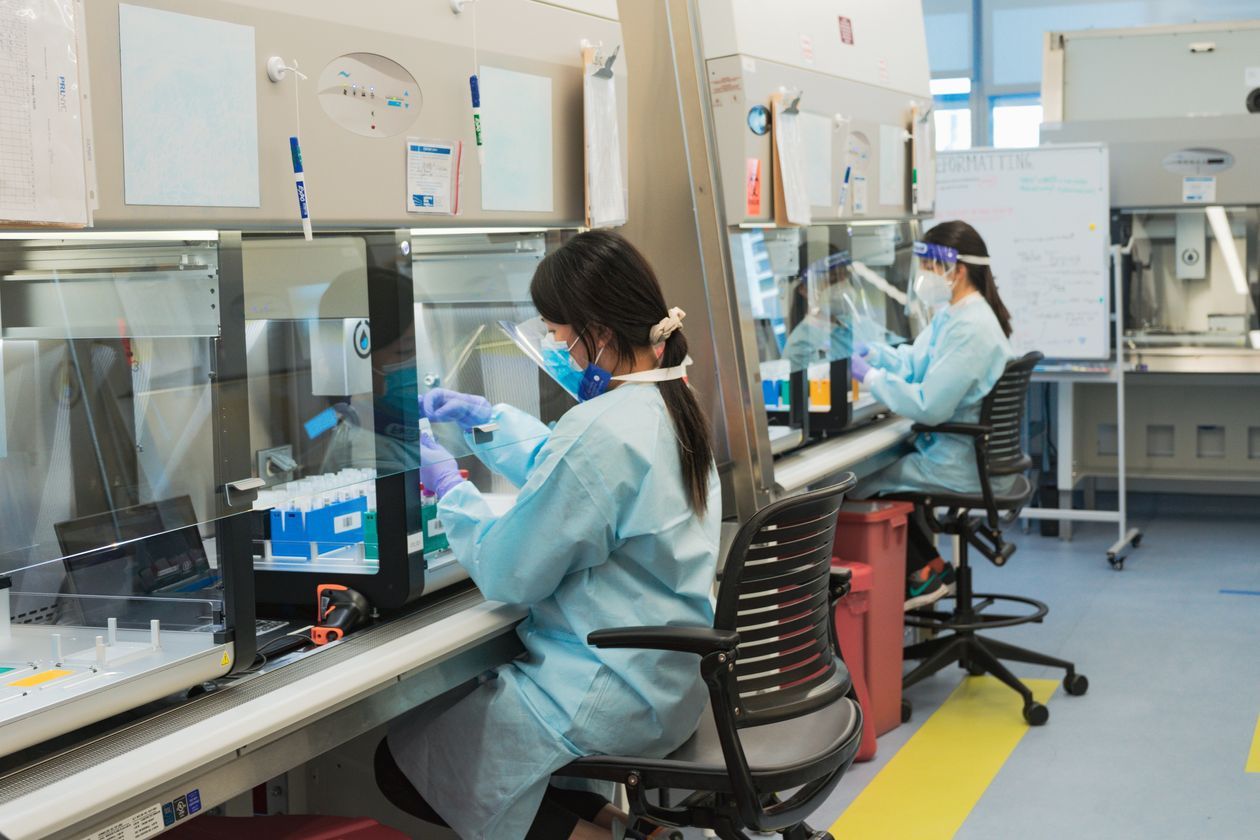 5. Better Diagnostics For Everyone
At this point there are three active PRLs around the country. No one can set up a high-throughput automated diagnostics lab faster, cheaper, or with a smaller footprint than Opentrons. Not to mention, we are providing fast turnaround with highly sensitive assays at one quarter the market's lowest price. We really did 'build a better mousetrap,' and it's not just for COVID. We continue to develop more tests and work with public health agencies to get them deployed according to the highest standards of safety and scientific rigor. In the long term, our technology can do any molecular or antibody diagnostic cheaper and at higher throughput than any other currently significant players in the US diagnostics market. This puts us in position to totally transform the world of diagnostic testing.
Imagine a world where everyone living in an urban center has a PRL-style diagnostics lab in their city. Our fully automated yet compact labs mean we can have labs within minutes of where patient samples are collected -- no more three-hour drives from hospital to lab. The lab should be returning results to patients in three hours, not yet-to-begin the test. And by making these tests an order of magnitude more affordable, doctors can order more frequent tests, building towards a more preventative, health focused medicine. All of this and more are part of the vision the lab services team at Opentrons Labworks is building towards.
There are more things happening at Opentrons too, but it isn't the time or place to share them. Suffice it to say that we're going to keep making more and more biotech accessible to more and more people.
—

This scrappy robotics startup has evolved into an industry re-defining company, and it is amazingly well positioned to open up biotechnology at massive scale to help people and the planet. It has been an awesome journey this far, I am so grateful for everyone on the team who will take it to the next level.
If you want to be part of an amazing group making a massive impact on life-science, there are all kinds of roles open on our jobs page – join the team!