Rolling Regenerative Soil Carbon Kickoff Event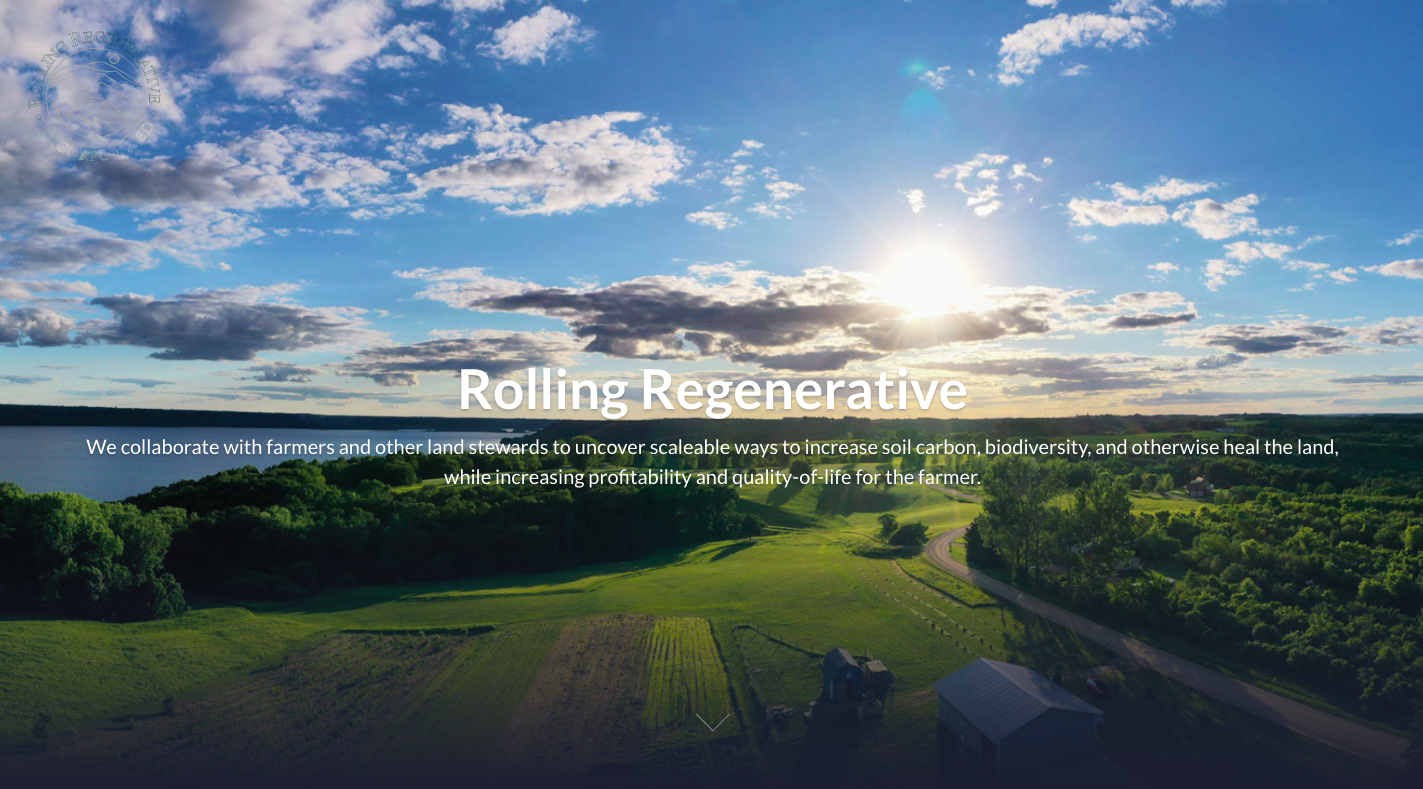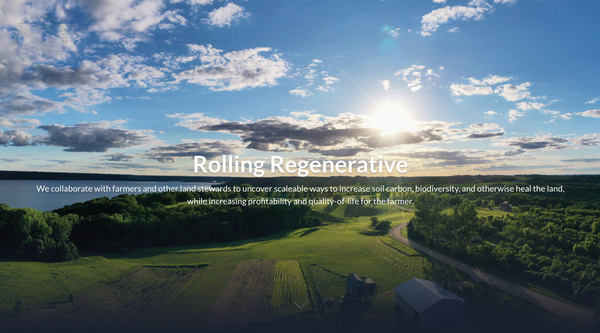 The Driftless region of Wisconsin is hilly, fertile farmland nestled by the wide section of the Mississippi called Lake Peppin. Bucolic doesn't even start to do it justice. In early October when Kristin and I, plus some others, flew out to kick off the new regenerative farming non-profit, Rolling Regenerative, all the leaves were just starting to change and the views of the lake were amazing.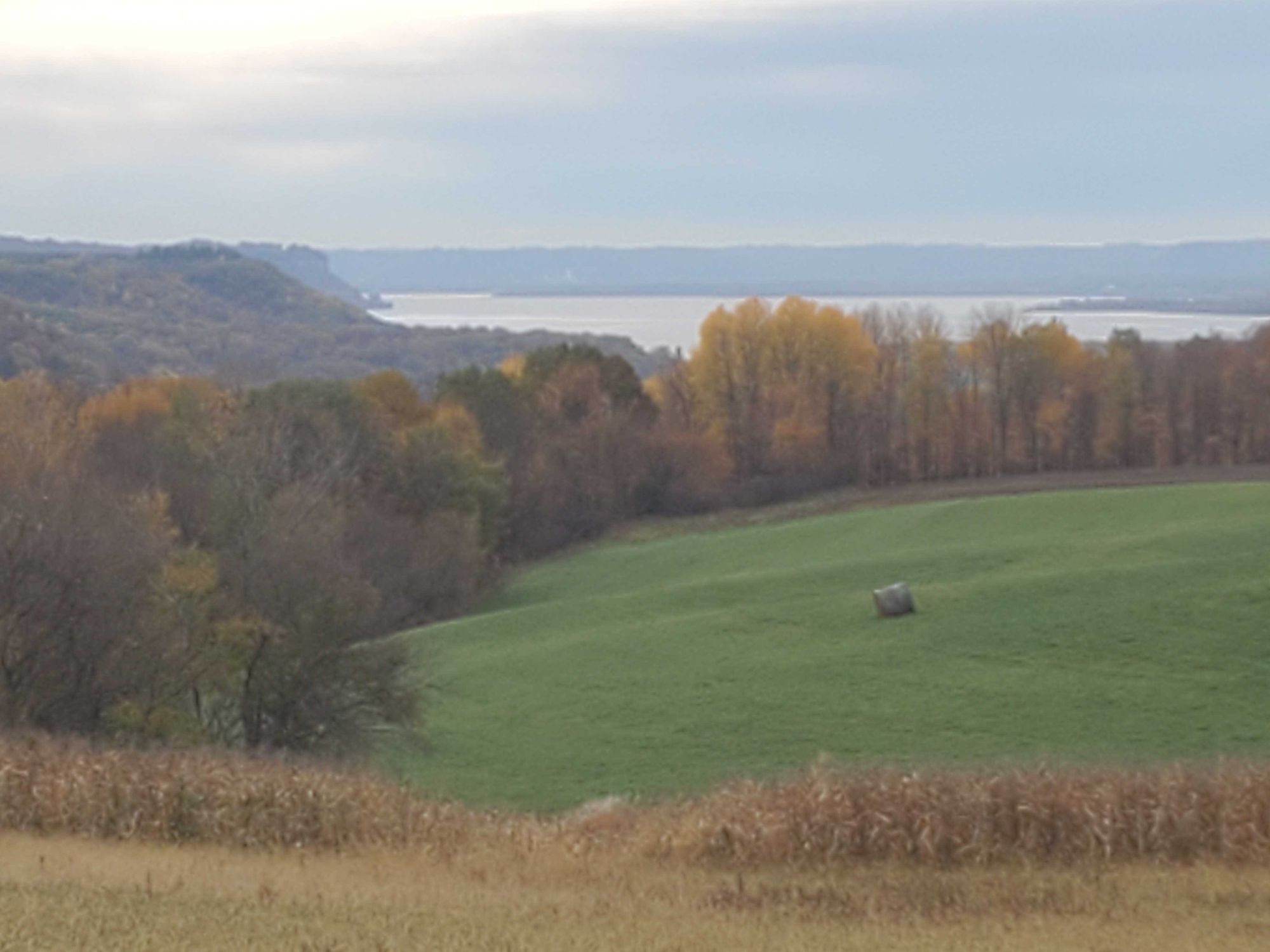 Over the weekend we:
Took soil carbon baselines of ~200 acres of organic farmland
Participated in YardStick's BETA program of their next-gen soil-carbon sensor
Worked with Gabe Brown from Understanding Ag and Dirt to Soil.
Were guests of Bill and Sarah's at Lakeview Organic Farm (read their blog about the event here)
Visited the Rush River Produce blueberry farm, a beautiful community treasure that hosts 7,000 people every year to pick their own blueberries.
Ate Bill and Sarah's amazing farm-fresh pizza from the wood-fired oven at the Dirt Farm
Rolling Regenerative Co-Founder and Executive Director Mike Ferstle orchestrated the whole event in his community of Maiden Rock, Wisconsin.
Soil Carbon Testing
Soils are one of the most important carbon sinks on Earth. While we have too much carbon in the atmosphere and ocean, we have too little in the soil. We want to have much more, as much as possible. Soil carbon is a very good thing – it improves nutrient availability, water-carrying capacity, aerobic baselines at plant roots, mycorrhizal fungi habitat, and more. Some practices, like cover-cropping and intensive multi-species grazing, help build up soil carbon; others, like tilling the soil with plows and other devices, remove carbon from the soil and put it into the atmosphere.
Lots of entities ranging from the Biden Administration to big food brands are looking to farmers to help clean up the atmosphere. They want farmers to produce a new product, in addition to their food crops: Carbon Dioxide Removal (CDR) Credits. The idea that farmers (and others) can get paid to pull CO2 out of the atmosphere and store it for a long time in the soil (or elsewhere). For each ton of soil carbon farmers generate, they could generate a "carbon removal credit" that would get sold to a market of polluters to, effectively, remove their emissions from the atmosphere.
One major problem: measuring soil carbon levels is hard to do. The most common practice involves digging up big soil cores and sending them off to labs many miles away where they are "dry combusted" (burnt up) to measure their carbon levels. This process is a pain to do, and there is nowhere near enough lab bandwidth for testing these types of samples to support any major adoption of soil carbon credits as a scalable climate solution.
Enter YardStick, the next generation soil carbon testing solution. Instead of taking a big core and sending it to a lab, you poke the ground with YardStick's revolutionary sensor and get a real-time GPS pinned soil carbon reading (or you will when they have all the tech working perfectly). We were excited to be one of their early BETA customers, and it's been great meeting their team and learning about their work.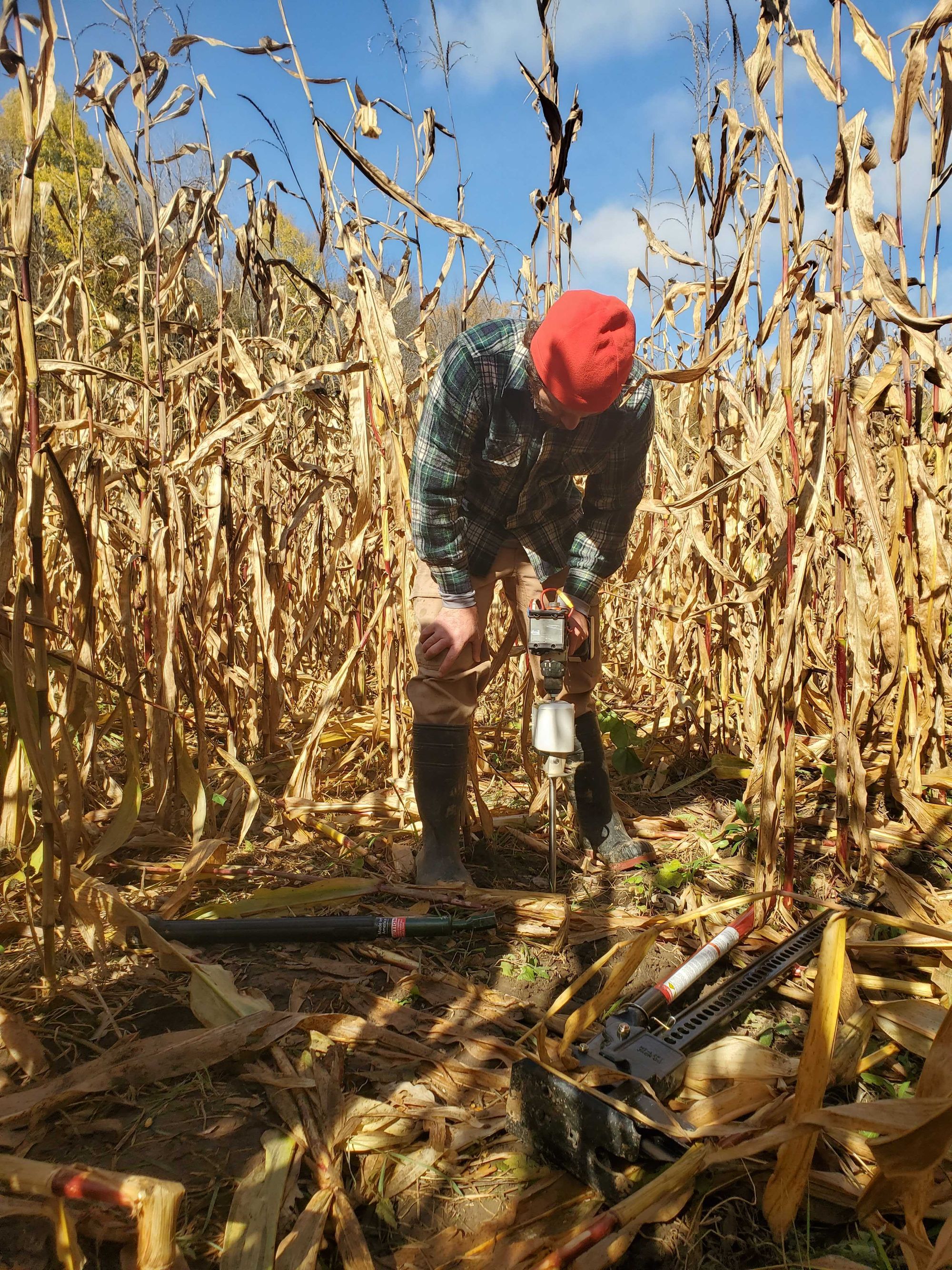 Stay tuned to hear about the soil carbon baseline we produced for Lakeview Organic!
Gabe Brown from Understanding Ag
Gabe Brown wrote the book Dirt to Soil and is a prolific consultant on regenerative agriculture. It was a pleasure having him walk us through Lakeview Organic and explain the principles of soil carbon. You can watch his whole talk in the video below. One of the most interesting things he does in the video is look at the differences between two pieces of soil just yards apart from each other, one that has been tilled and one that has not. He shovels them up and shows us the roots, and even my city-slicker eyes could see the difference in texture (which translates to symbiotic fungi and organic carbon buildup). Gabe Brown also suggests possible steps Bill and Sarah could take from their (already very good) organic baseline to move towards regenerative and start implementing the soil health principles he outlines.
Rush River Produce Blueberry Farm
The Cuddy's Blueberry Farm, aka Rush River Produce, is a cultural and ecological landmark. It provides beautiful habitat for Wisconsin farmers, wildlife, and berry-picking families in the summer. Between 5,000 and 7,000 people journey to the farm during its ~6-week season each year to experience the beauty of the garden and eat the bounty of their blueberry bushes. It was a treat to be able to visit during the off-season and learn about their prep for winter!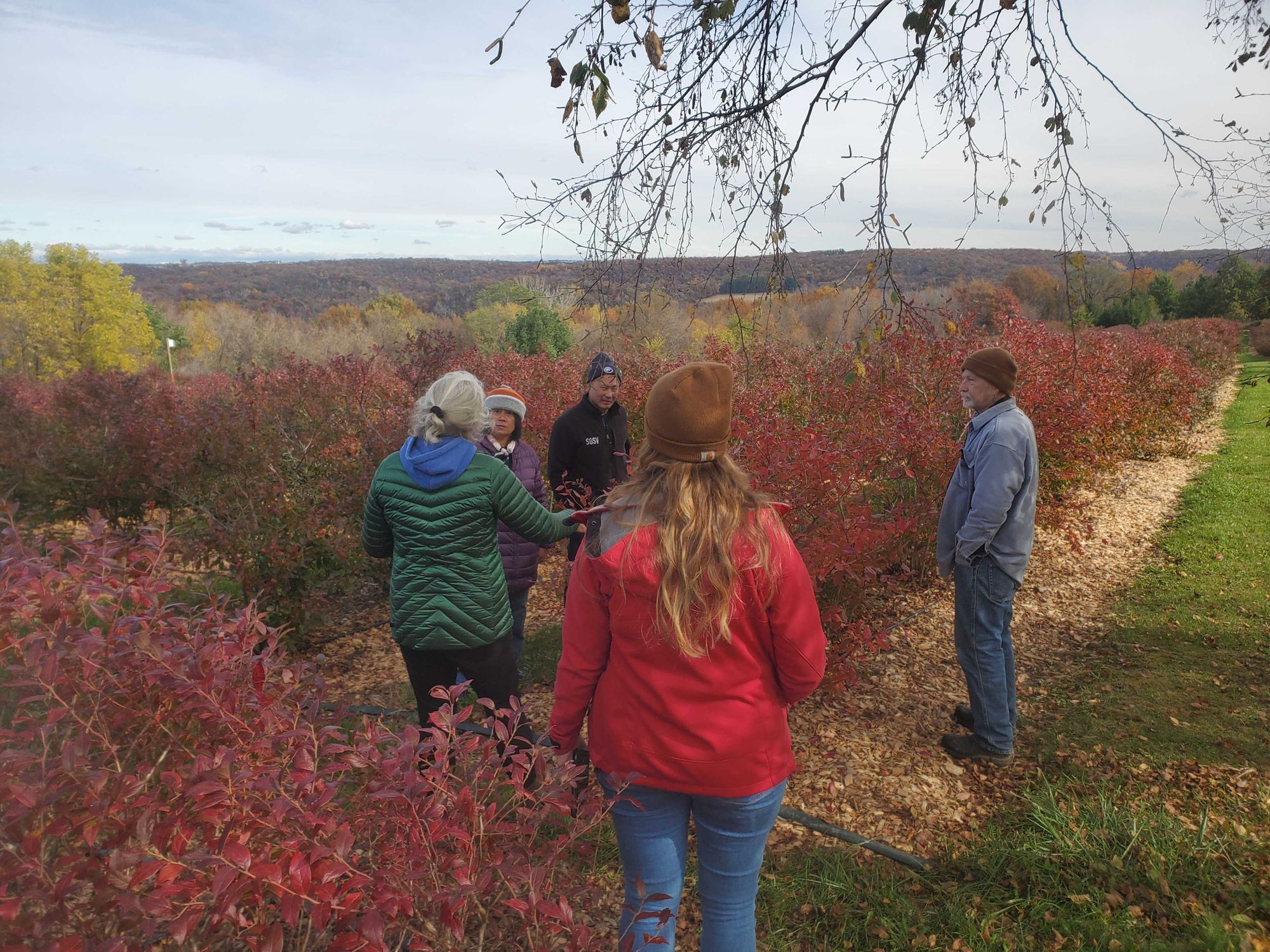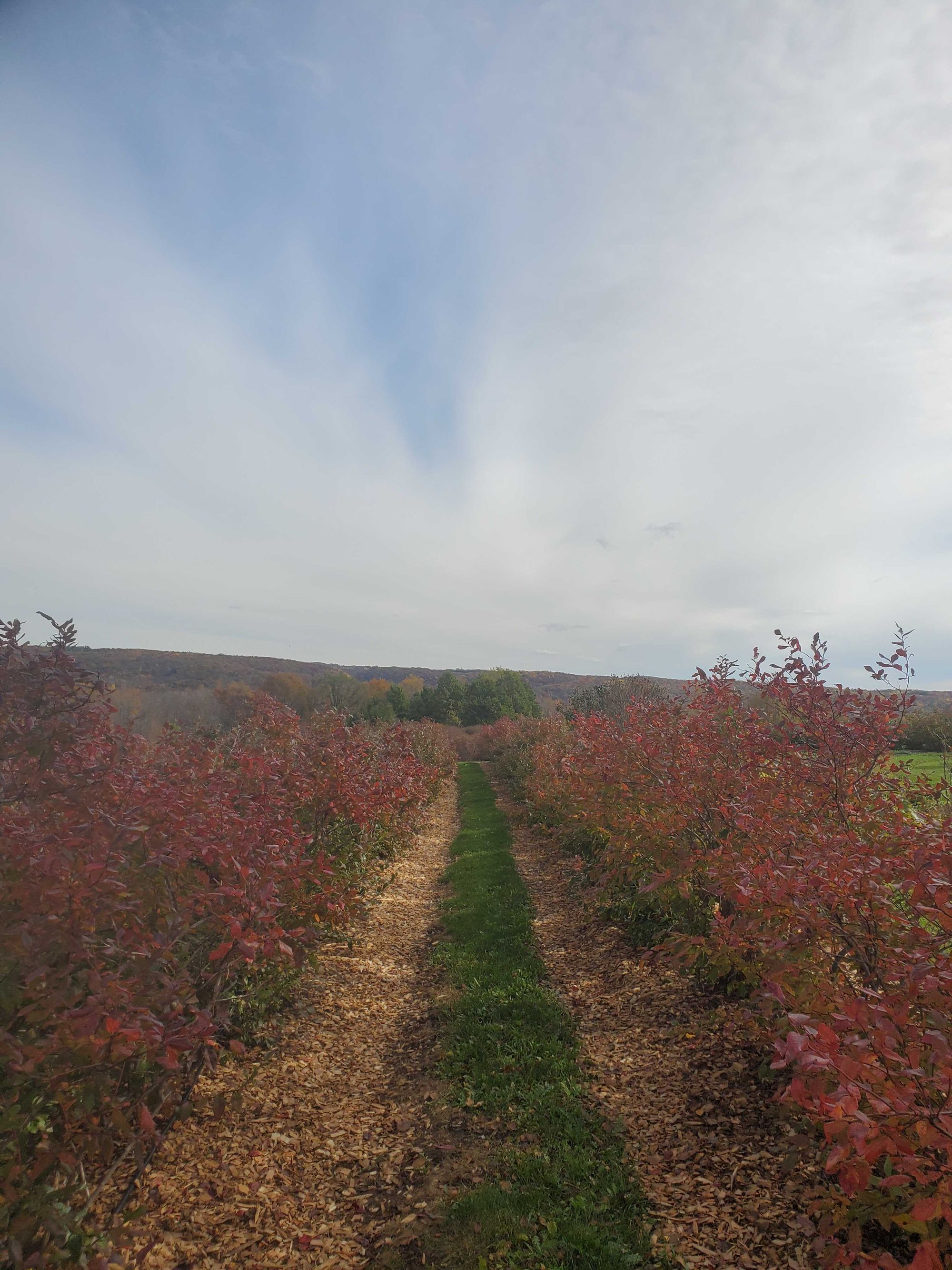 It was a great event, and just the start of our work at Rolling Regenerative! Stay tuned for future updates on our projects.